A "Now Selling" sign stands outside homes for sale on a newly built housing estate in New Cardington, near Bedford north of London on Aug. 17, 2016.(Photo: JUSTIN TALLIS, AFP/Getty Images)
LONDON — Tom Walters' story is a familiar one to Britons: The young father earns slightly more than the national average, but he stands little chance of buying a home for his family any time soon because of the country's unaffordable housing market.
Walters, 32, lives in the picturesque city of Chichester in southeastern England with his wife, Michelle, a teacher, and their 18-month-old son, Archie.
He works as a communication manager at a university about 30 miles away, near Brighton, where he makes more than the average $35,000 each year. Michelle Walters had to switch to working part-time as a teacher, because of the high costs of child care for their son if she worked full-time.
They still don't make enough enough to buy a house in the region, where the average price is about $423,000, and a flat costs $330,000.  Mortgage companies usually require at least a 5% deposit, a figure that is all but unobtainable for a young family on a tight budget — without access to the bank of mom and dad.
"House prices have absolutely skyrocketed the last few years, which means for the average Joe, the chance of buying property is virtually nil," Walters said. "There are thousands of people like me. It's really a criminally bad situation."
Homes in some parts of the United Kingdom may be the least affordable they have ever been. According to the nation's Office for National Statistics[1], prices for residential property in England and Wales have increased by 259% since 1997 while average annual earnings over this period increased only 68%.
House prices in the U.K. vary considerably by region. Nationally, the average home is about $270,000. London, which has higher salaries and wealthy international residents, is far more expensive: The average house sold for $817,000 in the capital in 2016 while the average flat fetched $653,000.
In the USA, the average price of a house listed on the realtor.com[2] website was $412,000 in 2016. Homes in New York City, San Francisco and other major urban areas tend to demand far higher prices.
Reuben Young, a spokesman for PricedOut, a group of volunteers that started lobbying the government a decade ago for affordable housing for first-time buyers in Britain, said some of the price inflation is a result of construction failing to keep up with demand.
He said restrictive planning laws need to be overhauled to allow building to take place on so-called greenbelt land. He wants stamp duty — a tax paid when purchasing property — to be abolished for everyone except real estate investors.
"We need wages to rise faster than house prices in order to make housing more affordable," Young said.
More than 250 prospective home buyers lined up for hours in west London last month for a chance to live rent-free for a year to save the thousands of dollars needed to get a house.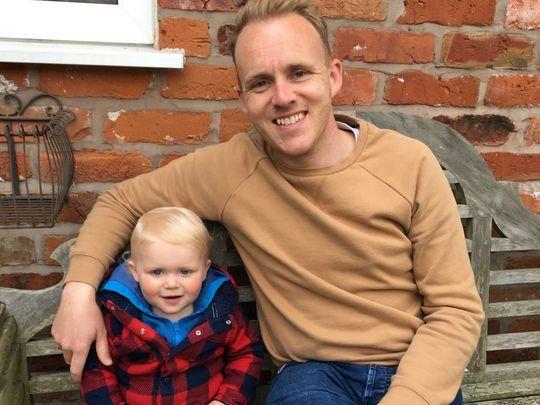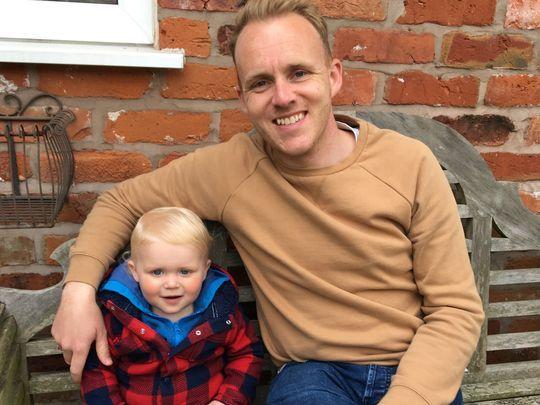 Tom Walters with his son, Archie (Photo: Tom Walters)
Studio B, a bank aimed at Millennials, invited would-be homeowners to complete challenges such as gardening, cooking and home repairs. The winner, Ryan Crabbe, 32, will move into a flat with his wife, Kiera, this month. The money the couple save on rent over the year will be matched by the bank up to a maximum of $31,000.
Crabbe, a digital consultant, said he wasn't sure if they could still afford to buy a home. "It depends where in London," he told the Mail Online. "'But it will help us with the deposit. And the only hope we had of being able to buy before was if house prices went down."
Recent figures show that home prices in Britain appear to be falling modestly, though they are still far beyond the reach of many. Rightmove, a real-estate website, attributed the drop to higher property taxes and uncertainty surrounding Brexit, the United Kingdom's impending divorce from the European Union.
A government program called Help to Buy that lends home buyers up to 20% — or 40% in London — of the cost of newly constructed homes has helped some people, but not enough. "They need to build more houses," insisted Walters, the young father from Chichester.
Joseph Dunne, 32, is a researcher in theater and performance who lives in east London with his partner, a librarian. The couple, who want to have children, cannot afford to buy a house.
"We're completely frozen out," Dunne said. "Me and my generation, we're resigned to it."
Read or Share this story: https://usat.ly/2r8Ntwc