The NFL salary cap for the 2013 season will rise to $123 million from $120.6 million in 2012, an NFL Players Association official familiar with negotiations over the figure told The Associated Press on Thursday.
An NFL agent confirmed the figure to USA TODAY Sports.
The increase, which is larger than some in the NFL had anticipated, is a result of greater-than-expected revenues last season — primarily from NFL Properties — and a jump in projected league revenues, according to the official.
MORE: Flat cap forcing teams to restructure deals[1]
The league and the union work together to establish a cap number, based on parameters established under their collective bargaining agreement. The current 10-year CBA was signed in August 2011, ending the owners' lockout of the players.
One of the main areas of contention during that labor dispute was how to divide the more than $9 billion in annual league revenues, a figure that will keep rising, particularly once the NFL's new television contracts kick in for the 2014 season. Those additional revenues will be reflected in the salary cap for 2015, which is expected to see a more significant increase than the roughly 2 percent uptick from 2012 to 2013.
There was no salary cap in 2010, the final year of the old CBA. In 2011, the first year under the present deal, the figure was $120.375 million.
Over the next four seasons, from 2013-16, each of the NFL's 32 clubs will be required to spend an average of at least 89 percent of the salary cap in contract dollars, while overall league spending must average 95 percent in that span. That sort of minimum cash spending did not exist under the old CBA.
Another significant change under this agreement: owners and players divide types of revenues at different rates. Players receive 55 percent of revenue from the league's national TV and other media deals; 45 percent of licensing and national sponsorship deals, including NFL Properties; and 40 percent of local club revenues.
Contributing: The Associated Press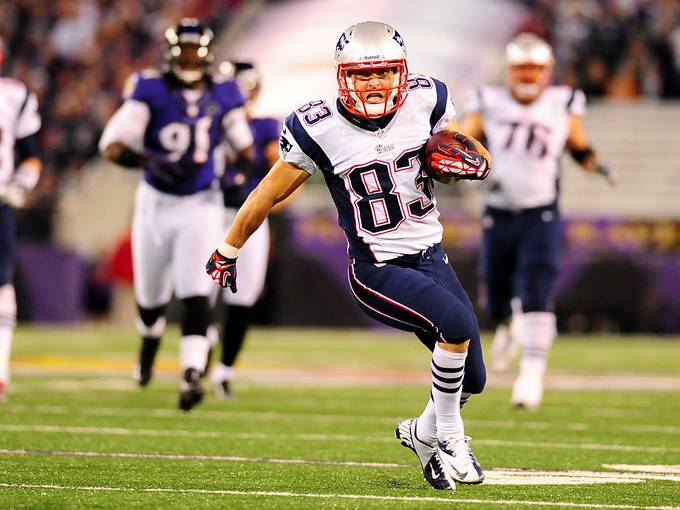 Autoplay
Show Thumbnails
Show Captions
Fullscreen
PHOTOS: THE TOP 25 NFL FREE AGENTS
Copyright 2012 The Associated Press. All rights reserved. This material may not be published, broadcast, rewritten or redistributed.