NEW YORK — Apple's stock is bruised and not very desirable, like an unripe apple that falls off the tree early and gets dented. But an imperfect Apple may be a perfect investment for investors in search of value.
Oliver Pursche, co-portfolio manager at GMG Defensive Beta fund, says he will continue to view the iPad maker as a stock worth buying no matter how well or how poorly its quarterly profit report is when it announces its results Tuesday.
TRACK STOCKS: Get real-time quotes with our free Portfolio Tracker [1]
STORY: Apple report faces nagging investors[2]
Apple shares are 43.5% below their September 2012 all-time high of $705.07 and down 25.1% this year after Monday's rise of $8.14 to $398.67. The innovative gadget maker is coming off earnings misses in two of the past three quarters. Analysts expect Apple to earn $10.01 per share on revenue of $42.3 billion, says Thomson Reuters, vs. $12.30 a year ago on revenue of $39.2 billion.
Pursche says he doesn't care whether Apple beats or misses analysts' expectations. If it tops forecasts, the Street will say it's a fluke and argue that its innovative days are behind it, he says. And if they fall short, the stock will get crushed, making it an even better value play.
"Apple is a value story at this point," he says. Apple, he says, will grow its earnings much faster than the broader market over the next three to five years. The stock, which is selling at 9 times earnings, is also cheaper than the market P-E of 15. Apple's attractiveness will improve if it boosts its dividend, buys back more shares and does a stock split, to make the shares more affordable, he says.
About the Author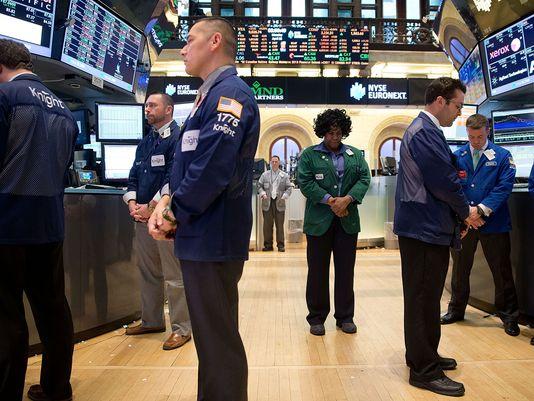 Adam Shell
Adam Shell covers everything Wall Street, from the stock market's maddening mood swings to pundits' bull and bear rants. Despite writing about stocks for a living, he's never owned a single stock.
Facebook Comments