For Beau Granger, building has always been in his blood.
The homebuilder, who has been working on home projects since he was very young, recently started his own boutique building company, Imagine Homes. With a focus on higher-end projects in the Kirkland area, Granger prides himself on a hands-on approach and passion for client service.
With experience building homes all around the Seattle area, Granger understands the intricacies and opportunities when it comes to building in the city. With his new venture, he hopes to not only provide breathtaking homes for clients but also build an identifiable brand. By carefully evaluating projects, working closely with clients and keeping in contact long after the project is complete, Granger said the aim of Imagine Homes is to put its unique stamp on each and every home, one project at a time.
An early passion for building
Granger's passion for building started early. His father and brothers both worked in construction and building, and he grew up watching what they did. 
"Since I was a little boy, my dad would bring me out to the job sites," he said. "I would work on odds and ends tasks, like pounding nails through a piece of wood, helping with sweeping, digging and moving lumber. He got me involved."
Granger also loved woodshop in high school, and shortly after he graduated, he said his father told him he would pay for his college expenses, but first, he wanted Granger to work for a year in his industry of construction. Granger got a job with a subcontractor framing houses and ended up falling in love with working outdoors and building something from the ground up.
"We built houses for my brother, my dad, and other general contractors," he said. "I really enjoyed the whole aspect of everything. It was one of those things just in our family. It's in my blood."
Granger ended up working for an independent framing contractor for two years and picked up the trade quickly. He was then asked to start running a crew for 18 months.
Although he loved the work he was doing framing houses, he said he didn't get to see the finished product. This drove him to pursue building total projects. 
"I wanted to see the whole picture," he said.
Granger's father invited him to come work with him, first challenging him to frame a 2,000 sq. ft. 2-story house by himself. He started as a project manager and soon after earned his general contractor license. 
"I was slowly able to establish my own projects," he said. "I love what I do. I wouldn't change it for anything."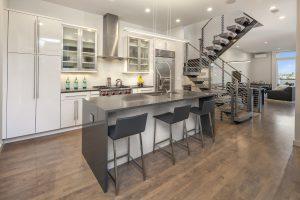 Creating Imagine Homes
After years of gaining valuable experience and building a solid reputation in the Seattle area, Granger started Imagine Homes in February 2020. Primarily focused on the Kirkland area, Granger wanted Imagine Homes to be focused more on quality, rather than quantity.
"We're more of a boutique company," he said. "We focus on seven to 10 homes at a time and really want to put our stamp on them."
By taking this approach, Granger said his team can be more flexible and establish a brand, steering away from simply building cookie-cutter homes. 
"I want someone to say 'oh, that's an Imagine Homes house,'" he said. "I want to be able to drive by the houses and they still look just as good as the day we sold them."
Although Imagine Homes mainly focuses on spec building and not necessarily custom homes, they will be flexible as far as accommodating for the homebuyer. 
"We offer presales and a sort of a template to work off of," he said. "We ultimately want the homeowner to be happy."
Granger said the mission of Imagine Homes not only follows the idea of quality over quantity but also includes making sustainability a priority, especially when it comes to conserving energy. Not only is this approach good for the planet, but it often ends up saving homeowners money on expenses such as utility bills, too. 
Approaching a home project
When it comes to a home building project, Granger said the styles can run the gamut, which makes for an interesting and challenging journey. After the 2008 recession, the industry saw a huge shift to more modern homes, but now Granger said he's seeing a shift again. 
Currently, Granger and his team are working on everything from traditional single-family homes to a farmhouse-style home to Scandinavian modern homes. 
"I like a challenge," he said. "Whether it's difficult or easy, I look at anything."
When his team is approached with a potential new project, Granger said the first thing they look at is their capacity and how extensive the project will be. One of their main priorities is to make sure they can dedicate full resources and focus based on what the prospective client wants.
"We're a boutique business and we want our own stamp on everything, so we make sure we can give the project the attention it needs," he said. "And because we build in a lot of the same neighborhoods, we try to make minor tweaks along the way to fine-tune things."
While each project is unique, Granger said it usually takes about six months to get a permit, and then takes about nine to 12 months to do the construction work. Upon completion, his team stays involved with the homeowners up to a year or more after to make sure everything is good.
Often, they'll follow up on additions and will connect homeowners with resources to make any upgrades. 
Granger said with higher-end homes, which is a specialty of Imagine Homes, they have bigger budgets to work with and more flexibility for creativity in the infrastructure or design, which is something he enjoys. "They're more challenging and take more attention, but I love it," he said.
Client servicing is also a large part of Granger's work and his philosophy as far as Imagine Homes. 
"My dad built his business on reputation, and I want to take the torch and carry it on," he said. "My family taught me that you're only as good as your word."
Granger said he believes one of the strongest marketing tools is word of mouth, and he always makes sure to treat clients with respect and honesty.
"A home is one of the biggest investments people will make," he said. "We don't want them to have buyer's remorse and we do want them to be happy with the product and the people they're working with."
Building best practices and standout projects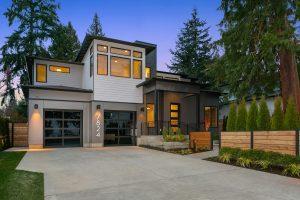 When it comes to building best practices, Granger said he prefers to take a hands-on approach. He often works with different architects to make clients' visions come to life. He said he's also always open to feedback regarding how to make the project work better functionally. They'll often work on upgrading features and keep clients informed of building codes.
"Function is one of the biggest things for us," he said. "We're open to that input and we'll be flexible in making adjustments so our clients' needs are met. It's a unique business, and every year you get better at what you do."
Granger said he also enjoys being involved in the aesthetics of a home and is often part of the interior design process.
Sustainability is also a major component of Imagine Homes, and the company offers several options for energy-efficient heating and cooling systems. In fact, Granger said one of the projects in his career he's most proud of was a group of several houses he built that ended up being certified by the United States Department of Energy for sustainability.
"I was there every day working with the contractors side by side," he said. "Most homes are 120 on the department's scale and these were 62. That got the ball rolling on taking a more energy-efficient approach for me. It opened the door to doing different insulation and other sustainable practices."
Building in Seattle and advice for homeowners
Having grown up in Redmond and lived in Seattle and Kirkland, Granger especially enjoys building homes in the Seattle area. 
"It's very fulfilling," he said. "I'll often be driving around the city and see a house that I built." 
Granger said his team is always looking for ways to improve and deliver the best possible result for clients, and his top tip for prospective homeowners is to pay attention to the people at a building company.
"It's fun and rewarding to build," he said. "Make sure to be comfortable with the people you work with."
When he looks to the future and his company's practices, Granger said he wants to contribute to building the city in a sustainable and meaningful way, as well as keep up his family's legacy in construction. 
"I want to be able to help the city grow in the right way," he said. "I also like being a smaller business owner and getting to put a personal touch on projects for homebuyers in the area."
Facebook Notice for EU!
You need to login to view and post FB Comments!